Until the next mission: April 18, 2023
Mission Statement
We believe that all Veterans should have the opportunity to visit the memorials in Washington D.C. that honor their military service and the sacrifices they made for America's freedom. We make these visits possible.
Flag City Honor Flight
World War II, Korean War Era and Vietnam War Era Veterans wishing to fly with Flag City Honor Flight need only to apply. Veterans are selected in order of conflict, age, and application submission date. Once you have applied, you need not apply again.
Flag City Honor Flight will offer four flights in 2023. All Veterans interested in making the trip are encouraged to apply today! Flight dates are: April 18, June 13, September 12, and November 7.
Veterans and Guardians depart for Toledo Express Airport from various locations, with some Veterans and Guardians receiving an escort from the Hancock, Wood, and Lucas County Sheriff's Offices.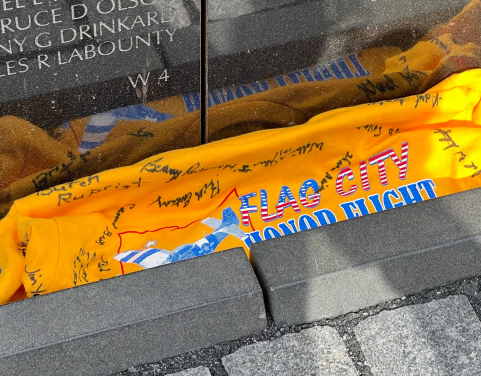 2012 Flag City Honor Flight video for veterans
A special Thanks to our donors
Facebook Feed